17 September 2019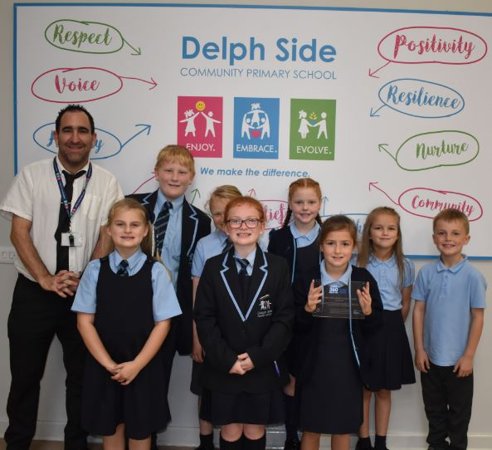 Breaking News!!
We are excited to announce that we have received an award for Online Safety. In July, an assessor visited school to review our online safety provision. She met school staff, parents, Governors and children and was pleased to find that the school provides a high level of protection for users of digital technolgies.
THe assessor reported that
Online safety clearly pervades all that the school does.
There is a robust and comprehensive e-safety curriculum in place and messages are constantly reinforced whenever technology is be being used.
There is a clear commitment to ongoing evolution of curriculum, policies and practices to reflect the ongoing changes in technology.
There is a supportive and collaborative culture, with high levels of awareness and trust. Pupils are open and honest with staff and parents and governors value the open-door policy. As one pupil said, 'The staff have the time to listen when things don't go well and help us with the next steps.'
• Staff are knowledgeable and ongoing training is in place for staff, governors and parents.
• Pupil voice in the online safety group is highly valued and informs policy and practice.