26 November 2021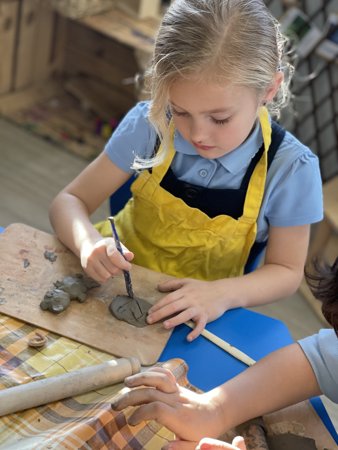 Year 1 amazed me with their animal sculptures! The children manipulated the clay to achieve their desired effect to create a 3D sculpture.
We have worked on many skills in art this half term and it has been lovely to see how the children have represented their chosen animal in many different ways through different art skills.
we have embraced - shading, drawing, painting, printing and sculpting. what an achievement!

Posted by Emma Bentham on 26 November 2021
Category: Class of 2027