Year 3 love Friday afternoons!!!
Computing is always a hit and today we creating a digital storyboard using Storyboard that. In Music, we enjoyed learning a new song, as well as all our usual singing activities, improvisation activities and playing the glockenspiels.
Category: Class of 2025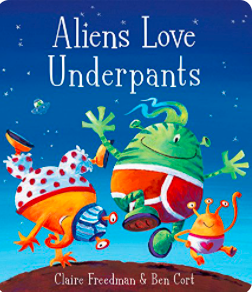 Lots of giggles could be heard in Reception today! They loved designing underpants for their aliens. They used their mathematical skills and drew some 2D shapes on the pants too.
#Enjoy
Category: Class of 2028
In nursery we have been learning all about stars and singing "Twinkle Twinkle Little Star"
Category: Nursery
Year 1 amazed me with their animal sculptures! The children manipulated the clay to achieve their desired effect to create a 3D sculpture.
We have worked on many skills in art this half term and it has been lovely to see how the children have represented their chosen animal in many different…
Category: Class of 2027
Pre School #embraced kindness day. We spoke about the importance of being a kind friend and wrote some kind words on our balloons. We used puppets to act out different scenarios and decided whether they were being kind to each other or not. We then went on a Pudsey hunt, we found a clue which led…
Category: Nursery
Very proud of these Delph Siders! Amazing effort in our KS1 athletics event. The children embraced every aspect of the event and loved receiving stickers for achieving Gold,Silver and Bronzes They were AMAZING!
Year 4 are #evolving our design skills this week, creating patterns and shapes for our Cardboard Relief sculptures. We can't wait to start making next week!
Category: Class of 2024
Year 5 have smashed it this week with their writing! They've written some incredible stories based on Oliver Twist!
Category: Class of 2023
This week, Year 4 have been #embracing working with their partners in our spelling sessions.
Category: Class of 2024
Reception have been taking safety measures when weighing up the risks within their play. Yes, they knew there was a chance they could fall, but by making sure their bricks were stable and didn't wobble (too much), they were happy to give it a try. They were brave and confident during their…
Category: Class of 2028
What an amazing afternoon we had in Year 3 as we went on a journey back to the Stone Age! We started off by making a human timeline to learn about the different Stone Age times. We then learn what we would have needed to have done to survive. It was tricky to get those eggs of the terror birds and…
Category: Class of 2025
Year 3 really #enjoyed exploring the features of castles, and finding the names for the features. We then #embraced our designing skills, and created a simple design for our future castles.
Category: Class of 2025