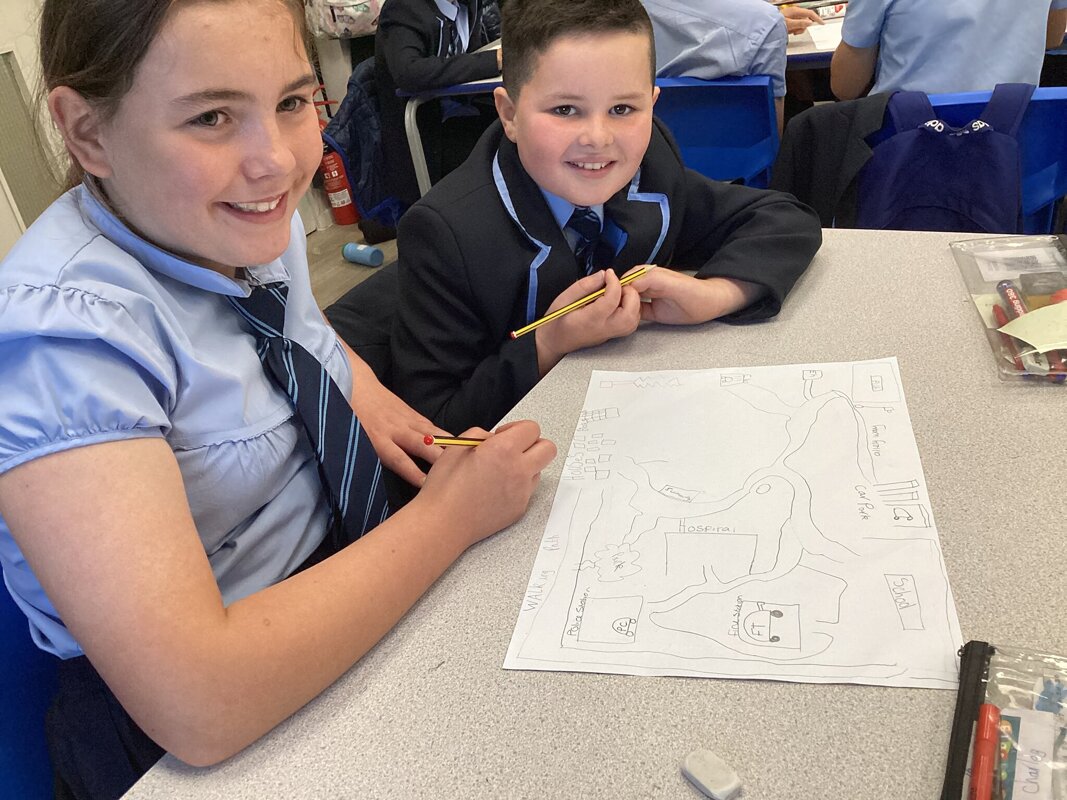 We started STEM week by discussing how towns are designed, and how Skelmersdale was designed as a new town.
We discussed which features we'd expect to find in a town, and which amenities and transport links should be in place. We then designed our first draft of a town plan.
Next, we produced our final 'BLUE PRINT' design using colour-coded units to represent each amenity.
ear