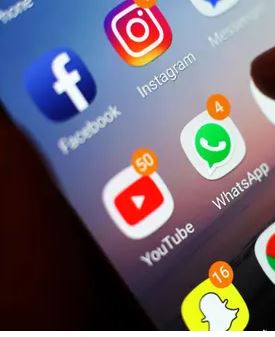 Is your child using social media? Facebook ? TikTok? Snapchat? Instagram? Whats App?
More and more children are now using social media. As part of our online safety education, we are teaching children to be safe and responsible when they are online.
Check out these links to find out more, including safety advice, safety tools, age requirements and ideas for starting a conversation with your child.
https://www.saferinternet.org.uk/advice-centre/social-media-guides
https://www.net-aware.org.uk/networks/snapchat/
If you need any support, or would like to report a concern, please see a member of staff.